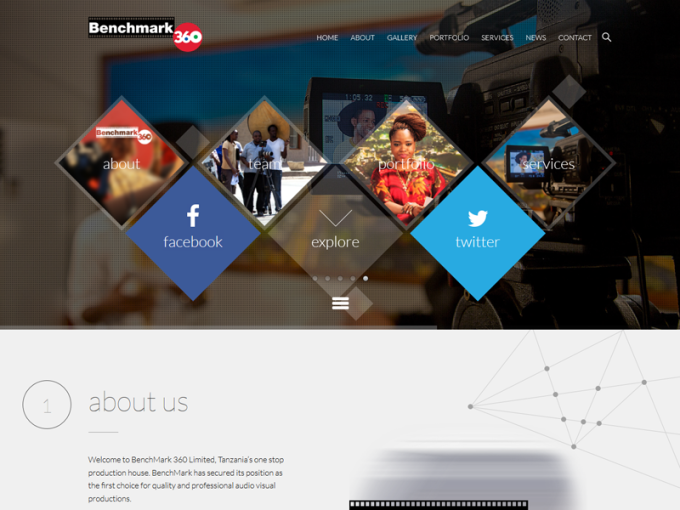 We did this, Benchmark's 360 website.
We were tasked with creating an entirely new look for the website that truly encapsulated the feel of the Production Company, while at the same time selling its strongest features such as Portfolio and Clients they have worked with.
Its been many, many months since we worked on anything One Page Parallax, so it was great fun to put together the new site for Benchmark Productions 360. We were handed a large file of data and compile it into a single page website with simplicity inside of it. And took us some time to agree on what design we should go down with. It was fun, we hope you gonna have fun time in this website.
Client: Benchmark Productions 360
Project: Website Reconstruction
Link: www.benchmark360.co.tz